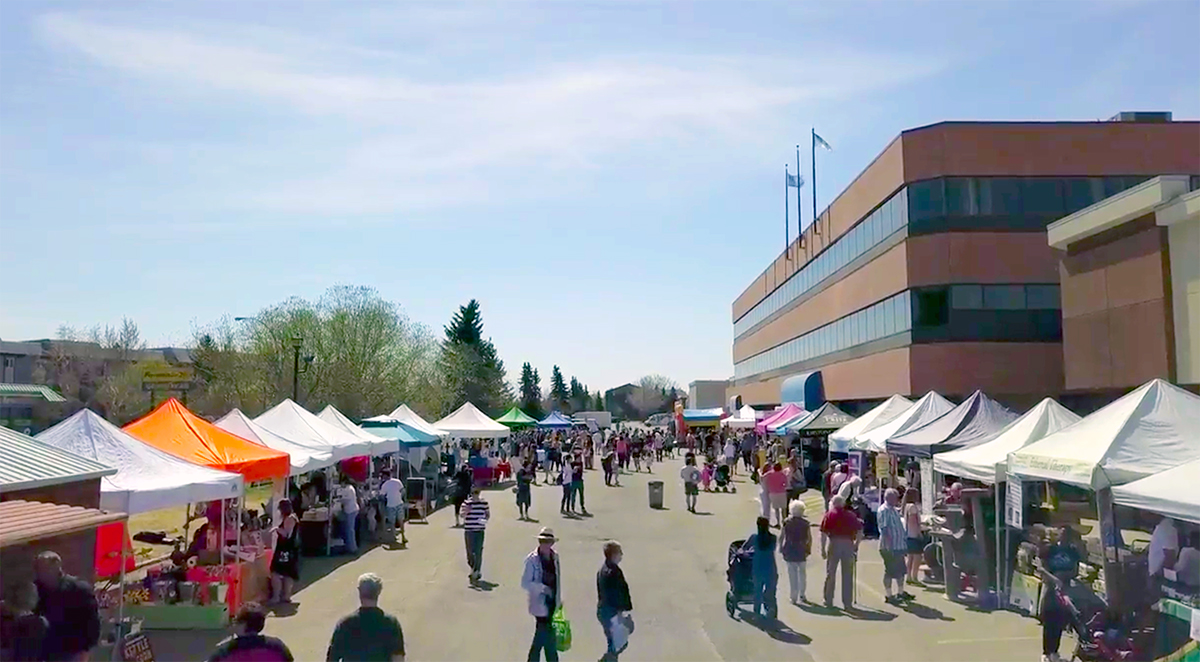 How to attract more customers to farmers' markets (or any type of market!)
Over the past decade, I've seen marketing and advertising trends change tremendously. I've been a marketing manager in the Edmonton-area for over 15 years and one of my long-time clients is a vibrant local farmers' market. Recently, I've taken on another farmers' market in the area and have noticed there are many things that are parallel when marketing farmers' markets, no matter where you are. There are advertising strategies, such as signage, that will always work well and there are newer strategies, such as digital advertising and social media, that just can't be ignored!
Since the economic slowdown here in Alberta, it's difficult to get customers to come out to farmers' markets to buy local products. Understandably, consumers in this economy need to be very particular in how they spend their disposable income. There are so many products and experiences now competing for their money.
Any type of market, from farmers' markets to craft markets, really have to work hard to get customers to come to the market and buy vendor products. Competition is fierce, especially in the bigger cities such as here in Edmonton where the market is saturated. The keys to success are creating a strong farmers' market brand, nurturing your community and making your market a destination where customers receive a full experience for all of their senses.
I decided to put together this really quick list of the best ways to attract customers to farmers' markets (or really, any type of market). This list is based on survey responses from shoppers on how they heard about the farmers' market, vendor observations and continuous monitoring of advertising strategies.
Outdoor signage still rules! When surveying customers, the number one way they have found the farmers' market is by seeing advertising on a sign. Signs include road signs, bus benches, billboards or sandwich boards.

Work with your vendors to create and share content! Vendors are constantly working to promote their products. Work closely with your vendors to share their product photos and content on your social media pages and website.

Speaking of websites, when was the last time you've updated it? Can people find you when they search for farmers' markets in your community? Do you have a list of your vendors and other key information about your market? Remember, your website is a constantly evolving, 24/7 'storefront' for your farmers' market. Make sure it's working for you!

Instagram is huge! There are over 800 million monthly users on Instagram and that number is growing. Your customers and vendors are on Instagram, are you?

Farmers' market events are a big draw! Incorporating family-friendly events within your farmers' market will draw people in who otherwise may not choose to come. Events that are always a hit include children-focused, craft / DIY projects at the market, feature musicians or live music, cultural events, food tours, cooking demonstrations and the list goes on. Have fun with it!

This is just a brief list of ideas to get more customers to come to your farmers' market, but there are many more essential marketing strategies that can be applied. If you are a farmers' market, craft market or any other type of market in Edmonton and area and think you need some help with getting more customers to come out, let's chat!