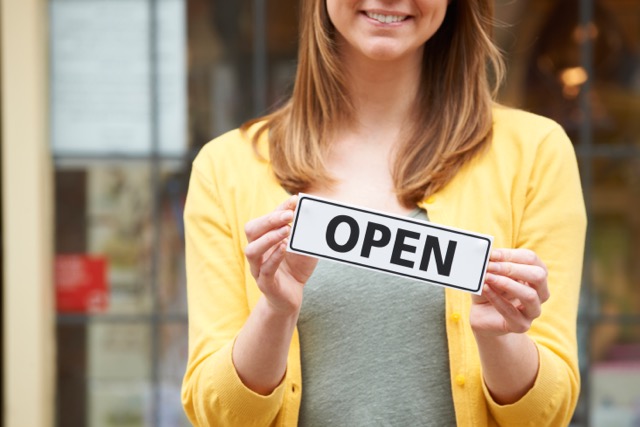 10 Visual Branding Tips for Small Retail Businesses
1. Ensure you have a professional logo.
A logo is the most important identifier for your business. It's the key component of your visual brand and sets you apart from your competitors. Invest in a professionally designed logo right from day one.
2. Choose your corporate colours and stick with them.
While you are designing your logo, also make a point to select your corporate colours. Your primary corporate colours will be those used in the logo, however, additional colours can be chosen to complement your logo. Put a lot of thought into choosing your colours. They are part of your brand and should have longevity. They should not be changed unless absolutely necessary.
3. Use your logo and corporate colours within your store.
Here is a basic checklist that you can use to make sure you are using your professionally designed logo and thoughtfully chosen corporate colours on all visual communications materials within your location(s). Every piece your customer sees is an opportunity for you to build a stronger brand for your store.
Parking lot sign
Storefront sign
Window / door decals
Indoor signage
Price and merchandise tags
Point of sale signage
Packaging and products
Business cards
Receipts
Bags
Gift wrapping
Gift certificates or cards
Promotional flyers
Postcards
Brochures
4. Use your logo on all marketing materials.
Further to the above point, here is a basic checklist to ensure your logo and corporate colours are being used on external marketing materials.
Print Ads
Outdoor advertising (bus benches, sandwich boards, billboards etc.)
E-newsletters
Email communication
Mailouts
Brochures
Postcards
Flyers
Corporate folders
Sell-sheets
Cross-promotional pieces
5. Remember to display your logo on your social media profiles.
If you have a Facebook, Twitter, Instagram profile for your business, ensure your logo is somewhere prominently displayed so when a customer arrives, they immediately identify your business and connect it to your brand. It can be in the profile or cover picture.
6. Ensure your website matches the rest of your visual communications and marketing materials.
Time and time again we see websites that look completely different from the rest of the visual communications and marketing materials. Be sure your website designer is well-versed in branding and has a good grasp on the brand you have developed for your retail store.
7. Invest in an eye-catching business card and don't shy to hand them out!
A professionally designed and eye-catching business card is one of the best investments you can make for branding your retail business. Be open to being creative with the design here are so many options to ensure your business card stands out from the rest! Beautiful paper, interesting cutting techniques, embossing, varnishing, different sizing and much more. Don't underestimate the power of having a unique business card that people will take an extra couple of moments to look closer at. Be sure to prominently display your cards, and be proud to hand them out wherever you go!
8. Use your business card to communicate what you sell.
Use both sides of your business card! It doesn't cost much more to use the back of your card. It's the perfect place to list off some of your main products or services.
9. Be sure your store is well-signed.
Be sure your exterior signage matches the brand you've developed. As noted in point #3, your logo, or if you are limited on space, at least your fonts and colours, should be on your signage. If you don't have a parking lot sign, or your storefront sign doesn't allow for branding, be sure your windows and/or door are decaled with your brand so customers have some point of reference for recognizing you when they arrive at your location.
10. Remember, the little things count!
It could be the smallest item that your customer notices in conjunction to more obvious things like your logo or colours. Perhaps you have fresh flowers at your point of sale area that match your colours, for example if your logo is orange, you may have orange gerbera daisies. Or if you have a family friendly shop, perhaps you give small children a sticker with your logo on it. These little visual details may seem minor, but can go along way with the overall customer experience, making you more memorable than your competitors!
Good luck and happy branding!